Vision Questing with Hearts of Fire
By Matt Hansen
At Hearts of Fire* we teach questing programs in the tradition of Grandfather Stalking Wolf, a Lipan Elder, Shaman, and Healer. Grandfather wandered the Americas for 60 years, learning and teaching. Part of Grandfather's Vision was to find the common, core spiritual truths of every culture and tradition he encountered.
The Vision Quest is a universal human expression and examples can be found among indigenous, religious, and mystical traditions worldwide. Grandfather identified the core elements of the Quest experience. Simply, the Quest is four days and nights alone in the purity of nature fasting from all things familiar with the aim to uncover our passion, our purpose, to connect with our Highest Self. In other words, to discover who we really are in our Heart of Hearts.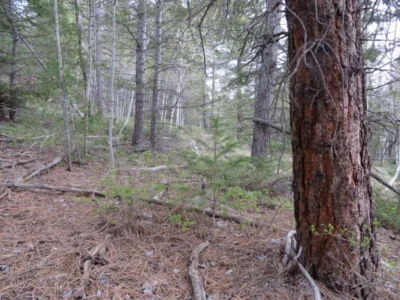 The lineage of this teaching is from Grandfather to Tom Brown, Jr, to Malcolm Ringwalt, Bear Povisils, and Chuck Goewey, then onto hundreds of Quest Protectors worldwide and the thousands of people who have quested in Grandfather's way.
The magic of the Quest is it gets us alone, away from all the distractions that consume our lives. We commit ourselves to stop doing, doing, doing and simply listen. We listen to the voice of the Earth, we dive deeply within and listen to our own Heart, we still ourselves and begin to hear the subtle whisperings of the Creator, pure consciousness itself.
But regardless of any of that, the Quest gives us exactly what we need for where we are in that moment of our lives. It shows us our next step. If our attention is focused in the physical world, the Quest speaks to us from that place. If we are sensitive to the unseen worlds of energy and spirit, the Quest speaks to from there. Questers actually receive communications from all of these levels albeit we might lack the subtlety of awareness needed to fully understand the finer communications. But that's just another of saying the Quest gives us exactly what we need for where we are in that moment of our lives.
And it is a success to capture just a seed of our Spiritual Vision. During my first quest I received a profound communication but didn't even appreciate it as such. As I journaled my experience after the quest, I wrote two short sentences about that communication. I simply wasn't ready to understand, much less live, that Vision. It took a couple of years for me to even begin to understand what I was given, and even now I am unfolding that Vision. But I needed to start with that seed, there was no point or need for me to have a full understanding given where I was at that point on my path. I simply wasn't yet ready to bring that Vision from the Dream World into manifestation.
The quest also reflects the obstacles and blocks in our lives, the stories and false beliefs that limit, that veil our true, magnificent nature. These are our personal darknesses that we must heal to reclaim our true birthright and dignity, to live and feel life from our deepest seat of consciousness and love.
If the quest calls to you, this website has the resources to put you in contact with a trained Protector who can facilitate your experience. Although Grandfather's Quest itself is very simple, it is important to seek the guidance of an experienced Protector who can make you aware of the obstacles that can block or limit your experience, and share the tools to help you dive into the Quest as deeply as possible. These elements are very important – the Quest is a significant sacrifice and you should strive to maximize the experience. The Protector also serves to ensure your safety during the experience and, after the Quest ends, shares tools that help you unfold what you received. Protectors at Hearts of Fire have quested multiple times and have rich experience with these obstacles and tools. And all have completed the Protector Training Course, an immersive 10-day program that encompasses all aspects needed to support Vision Questers.
Thanks for reading. Blessings upon you as you walk your own unique spiritual path of uncovering what is already within you.
*Note that each Quest Protector listed on the schedule pages runs their own, independent programs; Hearts of Fire is an umbrella group linking Protectors trained in the lineage of Grandfather Stalking Wolf.