Vision Quest Protector Training
Are you called to guide others through the transformative experience of the Vision Quest?
Are you ready to be of service in these times of global transformation?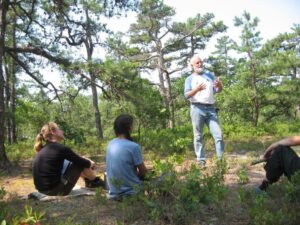 "As protectors, we have made a choice within the overarching spiritual light of consciousness to align ourselves with vision and a life of purpose and meaning."
Malcolm Ringwalt, Oneness Quest Founder
This is a ten day intensely experiential program that will expand your personal awareness and protection capacity.
By participating in this class, you will be fully trained to offer the Vision Quest to others and you will learn about protection in all its facets. Being a Protector requires a commitment to service that is a phenomenal pathway to spiritual transformation.
This class expands your personal knowledge of the Vision Quest and prepares you to expertly guide others, as well as explore every aspect of your personal Vision Quest experiences.
You will undertake the Second Level of Quest, and practice physical and spiritual protection, shielding, and all aspects of preparation for hosting a Quest.
You will be given a comprehensive Vision Quest Protection Manual, developed by one of our Lineage Elders, Malcolm Ringwalt. Once you become a trained Protector you may join the Hearts of Fire Protector Community.
Prerequisite: Completing a Vision Quest in the lineage of Stalking Wolf.
The Quest Protector teachings include…
Methods of protection;
How to detect areas of energetic and spiritual influence;
Personal and area shielding;
The challenges of Vision Questing;
The tools to transform these challenges into Vision; 
The logistics for organizing, running, and protecting a Vision Quest for others.
The Protector Course was created and first taught in 1993 by Malcolm Ringwalt, Karl (Bear) Povisils, and Chuck Goewey. Since then, Malcolm has developed the course, trained Vision Quest Protectors and teachers of the Protector Training Course and continued to offer Vision Quests. Over his decades of training Protectors, he has found that this course opens an incredibly powerful and effective spiritual life for anyone on this path.
Protector Community & Testimonials
"I don't have words for the radiance and vibration I'm still feeling… I do feel my understanding of the Quest — and its importance — has really deepened. And I'm eager to enjoy the unfolding."
Randy H. USA
"The Protector class last summer was a big class for me. I'm still reeling from that one… So much just dropped into place. Thanks to you and Allyson and everyone who made that possible for me…"
Will F. USA
"I really enjoyed the Protector Course this summer. It was a magical time."
Roxann P. USA
"Thank you…the Protector Course was one of the most profoundly moving weeks of my experience thus far."
Amy S. USA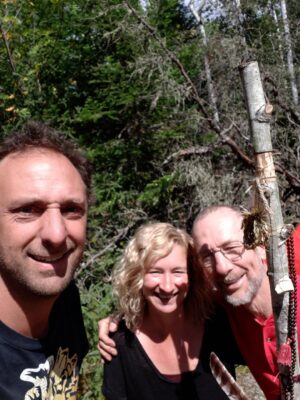 "What an amazing and life changing experience I had at the Protector Course a few weeks ago. I continue to learn from some of the profound events that occurred while I was there."
Sherry P. Canada
"I have noticed a greater calmness within that was previously untapped since taking part in the Protector class. I feel as though I have made significant strides in my close relationships along with positive shifts on the physical plane – from improvements to my health (through the addition of a morning and evening yoga practice) to the creation of a center to hold Vision Quests. Wonderful. Thank you for the encouragement and the exquisite space you hold for these shifts to occur. I am moved yet more deeply into the creative processes of life —- and the path of the mystic. My faith strengthens as I gain experience with the tools, wisdom, and insights you both share."
Edwina C. Canada
"I have taken more than one hundred classes in Grandfather Stalking Wolf's lineage over the past 20 plus years. Every class I took with Tom Brown Jr., Malcolm Ringwalt and Karl Direske were absolutely amazing but I must say the most transformative and life changing were the Wilderness Vision Quest, the Quest Protector, and the Seven Levels of Quest programs."
Chuck S. Canada
"The facets that shine the brightest, are those that have been uncovered by the protectors I have worked with. Through their love and compassion, I can see a gateway into the Oneness. Their sacrifice and passion humble me. They are friends, colleagues, brothers and sisters. They are my chosen family and they shine brightly through the facets of my soul."
Bill H. USA